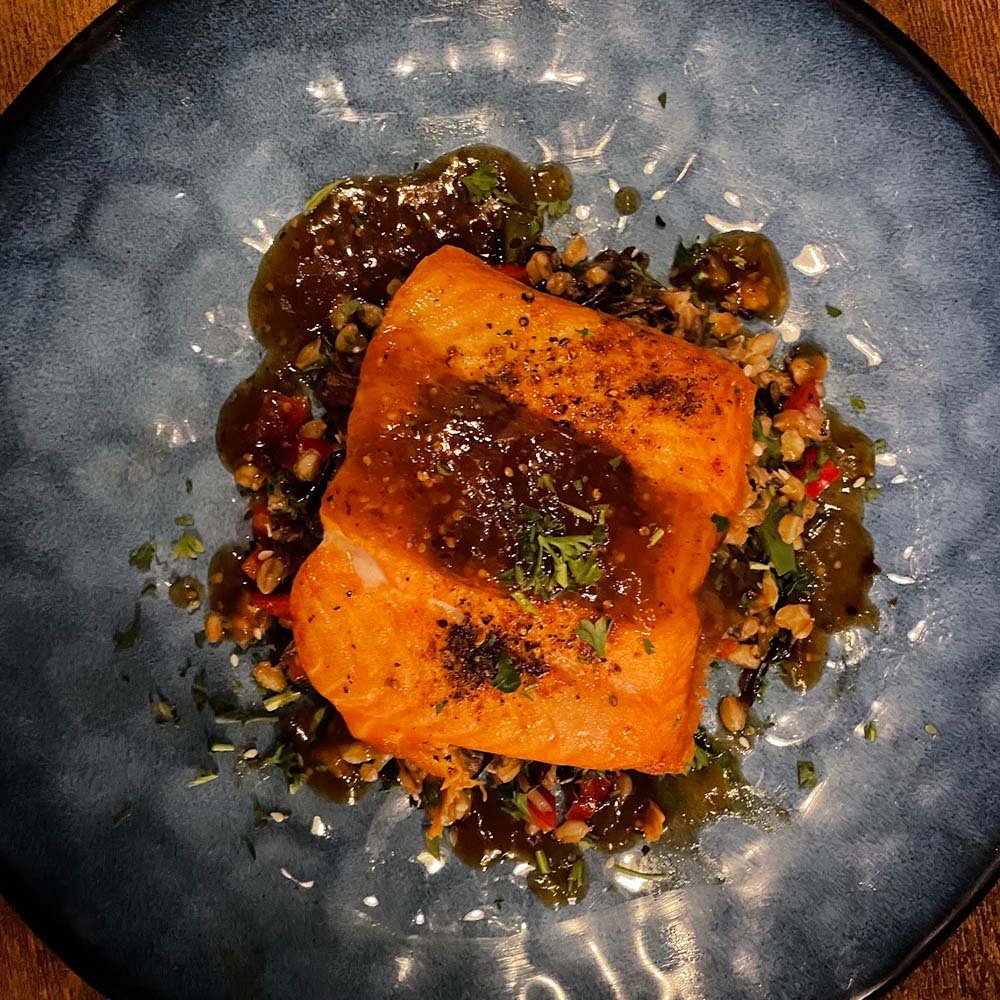 Our menu changes frequently! Menu
$8-10 Happy Hour Bites (3-5:30pm) such as Guacamole/chips, Chipotle Samosas, Hummus platter, Tzatziki platter, Dolma La Vina and more!
$12-$29 Cheese & Charcuterie Boards such as The Spicy Goat, 6pm Tehran, Baked Sour Cherry Brie, and more.
$12-$19 Starters such as Hummus Platter, Bacon wrapped dates, fresh seafood ceviche, shrimp cocktail, Chicken Empanadas etc.
$15-$19 Tapas (shareable items) such as Brussels Sprouts, Sriracha Peanut Chicken Satay, Sausage & Kraut, Vegan Sausage & Kimchi, Diablo Prawns and more.
$26-$32 Dinner Entrees such as Roasted Salmon, Sirloin Shish Kabob, Spinach Ravioli, Saffron Lemon Chicken Kabob & More!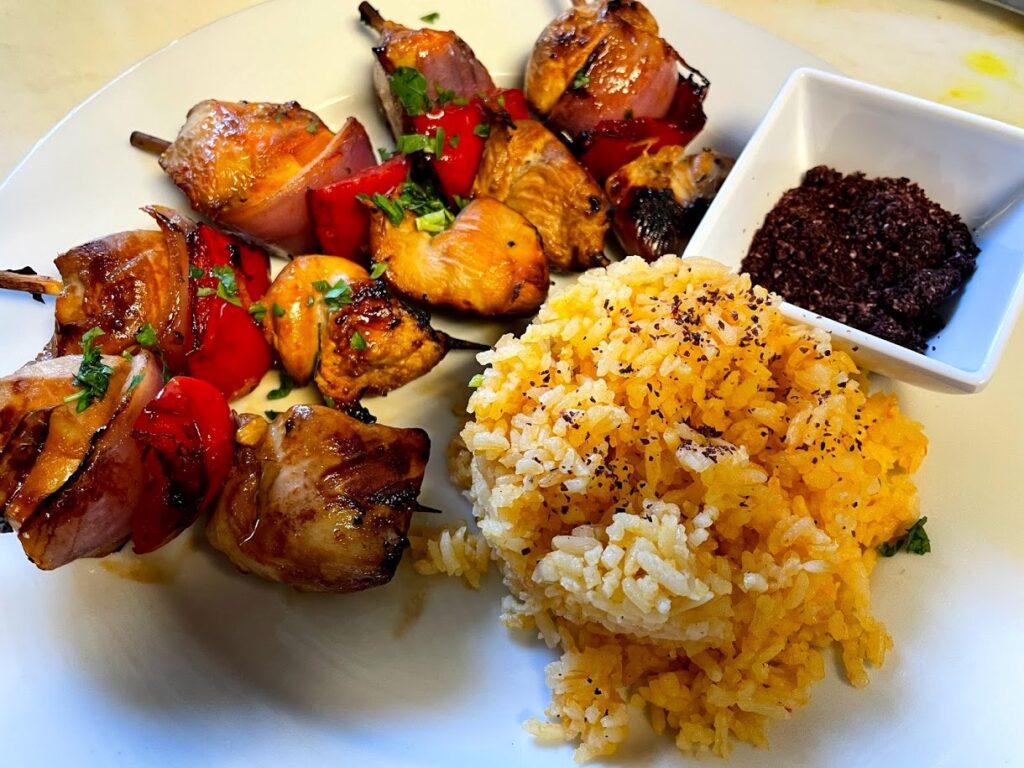 Come & See what's New this week! 🙂